Price Lists
On this page you will find links to a series of downloadable price lists in the form of PDFs. To read these you will need Acrobat Reader or equivalent. In all probability this will already be installed on your computer. However, if you need it, Adobe's Acrobat reader is available as a free-download here. It is quick and easy to install with all instructions provided to ensure it is up and running on your computer.

If the particular item or area of Modern Great Britain isn't covered, please contact us – we will almost certainly have stocks of what you are interested in and are happy to price wants lists where appropriate.
Regular Update Lists
In addition to specifically themed price lists, we will be updating this page on a regular basis – monthly or thereabout – with lists of the latest issues and discoveries. These lists are based round the notes supplied to our new issue customers with each distribution. However, when supplied to new issue customers these items are generally offered at a discount and when items are in short supply they will receive them on a priority basis. For more information about our new issue service see the New Issue page.
Machin Single Stamp Price Lists & The Connoisseur Catalogue
We are frequently asked for price lists of Machin single stamps. Although there are the occasional lists on this site, we do not usually produce Machin lists as this is covered by the listing available in the online version of the Connoisseur Catalogue. Although not strictly a price list, the catalogue is retail priced and is at the level that we offer these stamps (apart from the occasional special offer). We have stocks of in excess of 90% of the stamps listed, so you are welcome to order based on this listing. If, by chance, we don't have the item you are looking for, we will do our utmost to source it for you at the catalogue price.
Variety Club News
These are compilations of our regular updates that were published on a yearly basis. Although this has since ceased publication, we provide these here for download for interest and as a guide to our stocks. Although the majority of the items from the main listing will still be in stock, we can no longer guarantee to be able to supply them at the prices listed, although we always do our best. Stamps from the Items Selected From Stock sections are much less likely to be still available, but we welcome enquiries from here as well.
How To Order
Details of how to place an order and our Terms and Conditions can be found on the Ordering and Terms page.
Price Lists

NOTE: we are currently adding and updating our lists so if the file your require is not currently available please check back at a later time.
Specific Topic Lists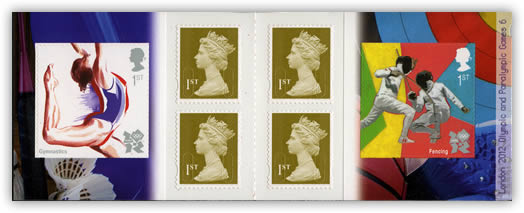 Improved Security Single stamps, Cylinders & Date Blocks
Improved Security Booklets
Smilers Sheets and Singles
Commemorative Printings
Post & Go
For Machin Single Stamps see the
Connoisseur Catalogue website
2009
T1 August 2009
T2 October 2009
T3 November 2009
T4 December 2009

2010
T5 January 2010
T6 February 2010
T7 March/April 2010
T8 April 2010
T9 May 2010
T10 June 2010
T11 July 2010
T12 August 2010
T13 September 2010
T14 October 2010
T15 November/December 2010

2011
T16 January 2011
T17 February 2011
T18 March 2011
T19 April 2011
T20 May 2011
T21 June 2011
T22 July 2011
T23 August 2011
T24 September 2011
T25 October/November 2011
T26 December 2011

2012
U1 January 2012
U2 February 2012
U3 March 2012
U4 April 2012
U5 May 2012
U6 June 2012
U7 July 2012
U8 August 2012
U9 September 2012
U10 October 2012
U11 November/December 2012
Autumn 2006
Autumn 2007
Autumn 2008
Autumn 2009
Prices were correct at the original time of compilation but are subject to change.